THE JASD DREAM CIRCLE
 MEETS SECOND MONDAY OF THE MONTH  
NOON -1:30 PM/Eastern
MARCH  DREAM CIRCLE:
                                     Monday, March  13 , 2023 — via Zoom, $20
Explore the power of your dreams for Tikkun Atzmi and Tikkun Olam, Healing Ourselves, Repairing the World. Learn to call on the guiding, healing, transformative powers of your dreams.
Bring recent, recurring, memorable dreams. No prior dreamwork necessary. All backgrounds welcome.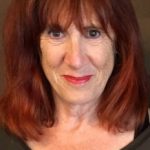 Joyce Lynn, JASD co-founder, facilitates. Joyce is the author of  Dreams and the Wisdom Within, a guide to the healing power of dreams, and Plum Dreams Diary: On Mothers, Men, Modern Medicine, and the Divine, an exploration of the female psyche. She has led Dream Circles for more than two decades.
FOR INFORMATION  dreaming@JASD28.org
                            ABOUT JASD DREAM CIRCLES:
"I …participated in Joyce Lynn's 'Dream Circle' event Monday.  She co-founded & facilitates meetings of the 
Jewish Association of Spirituality and Dreams
 and is the author of 2 books on dreams. I found her ability fascinating by linking my dreams to Torah principles!." —
DW
" I have a feeling of inner spaciousness, now" – AB
"Today, gave me a sense of control" previously missing. — MS
"Hi Joyce, Thank you so much … for the class!  I appreciate your calling on me today—I really did think that dream was a 'tidbit' and I got so much from the discussion. I hope I'm on your list for any classes you lead."–
PB
"Joyce, Thank you so much for you input, kind words and amazing perspective on all things dreams, biblical and life knowledge. I'm so glad to have 'met' you and that spirit had guided me to take your class . . ." —
TB